ReadSoft Online overview
ReadSoft Online is an automated invoice processing system that utilizes remote cloud computing. This means you no longer have to maintain large server systems and complex software installations in order to process invoices. Instead, we handle that for you, and all you need is a web browser to access a state-of-the-art invoice processing system in the cloud.
ReadSoft Online accepts invoices in many formats. It automatically interprets and validates invoice information, and provides an intuitive interface for checking the correctness of the interpreted data. ReadSoft Online provides all the functionality of an on-premises solution, but the processing is handled securely on a remote server which is managed by the expertise of Kofax personnel.
As a customer, invoice processing could not be easier. All you have to do is log in to our secure server using a web browser to upload invoices and check interpreted data for correctness. Likewise, as an administrator, all of your tasks can be easily performed using an intuitive web interface.
Upload invoice images for interpretation and data extraction.

Check and correct interpreted data for correctness.

Automatically transfer invoices and data to the target system.
Access
ReadSoft Online has two main portals which you can access using a web browser: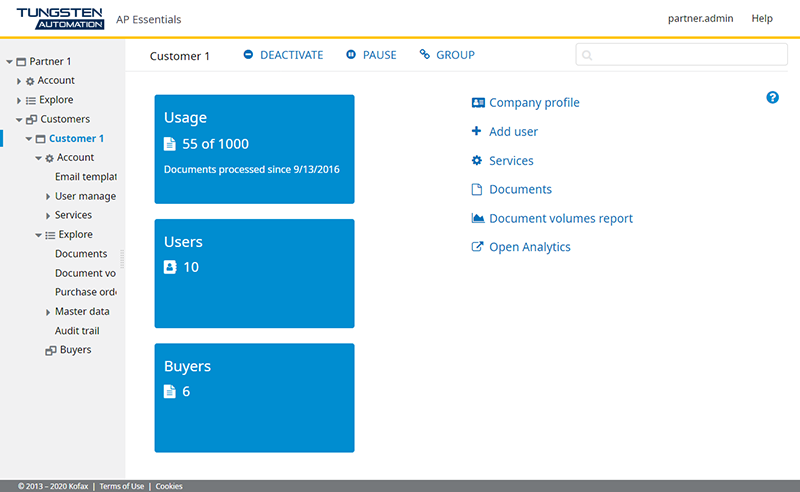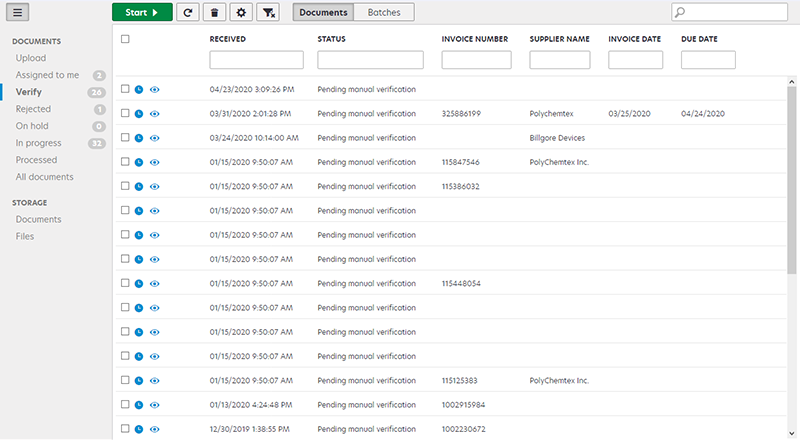 When you log in to ReadSoft Online, you are automatically directed to the correct portal according to your role in your organization. Admin accounts use Admin Center, whereas User accounts use Office.